The Board of Administration:
Zafer. Salah .Alh Rachi
 Administrative Manager
He has studied in Damascus- Syria, and he has continued his study by online education, he holds many academic certificates by the remote education, and he is the owner of the idea of Ibdaa online University.
He has joined many many courses in terms of administration, marketing and Human Resources.
He holds certificates and experiences in the following aspects:
1- Public Relation.
2- The skills of success and self improvement.
3- online marketing.
4- Themes of success.
5- Oratory.
6- Targeting and self administration.
7- Human Resources.
8- Products management.
He has worked at the Arabic Intracom Company and he has set up a marketing and administration company in Damascus.
He has a wide experience in administration and the skills of dealing with the decision makers, his experience has exceeded 15 years.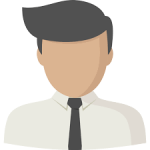 Moaz Ibrahim Alawabsheh
Academic Manager
1- He is the first supporter of Ibdaa online University idea.
2-He hold a doctoral degree in Shariaa ( Hadith ) from Alyarmouk University- Jordan.
3- Master degree in Shariaa (Hadith) from the University of Jordan.
4- Bachelor degree in Shariaa ( Religion Basics) from Albalkaa applied University.
5- A license in Holy Quran reading ( Hafs from Asem tale and many other readings.
Experiences:
1- A former lecturer in the Jordan University.
2- A lecturer in the Islamic sciences international University.
3- The general supervisor on the House of the Holy Quran of Al Hijra Mosque.
4- The president of the Manar cultural association of the Ministry of culture.
5- A member of the Jordan scholar association of the Ministry of Endowment.
6- A member of Hadith and its sciences association of the Ministry of Endowment.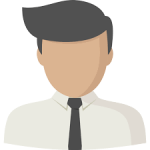 Dr. Saleh M. Alnusairat
Academic Supervisor
earned his Doctorate in Foreign Language Education from Virginia Polytechnic and State University. He served as a language instructor and professor of Arabic as a foreign language education for more than 35 years in several Arab and American universities. He authored and coauthored several books on methods of teaching Arabic, teacher training, communication in the Arabic language, in addition to many articles on education reform, standards for Arabic language curriculum. He also trained teachers in the USA, Jordan, Qatar, and the UAE.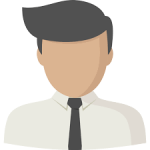 Mahmoud Ishaq Mustafa Bitar
Teacher
Education: Bachelor of Arabic Language and Literature from Al Isra University. Practical experiences :
Arabic language teacher for non – native speakers in the Arab Community College from 2010 until now.
Tutor of all nationalities, levels and cultures.
Trainer for new teachers.
Academic Director of the Arabic Tongue Academy.
Teacher of Modern Languages Center.
Lecturer at the Center of the Different Dimension 2014.
Hold courses for new teachers.
Arabic Language Course for Non – Linguistic Learners.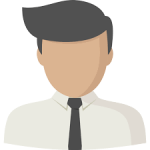 Dr. Abdul Malek Basfort Almajoun
Teacher
Dr. Abdul Malek Basfort Almajoun /Teacher:
1- Bachelor degree in Hadith / the faculty of Hadith Islamic University, Al madina – Saudi Arabia 2005 , with a very good level.
2- A master degree in Hadith , the faculty of religion basics, the Islamic science University- Amman , Jordan 2009 with a very good level.
3- A Doctor degree in Hadith – the religion basics faculty, the Islamic sciences international University , Amman – Jordan 2015.
Experiences:
1- A lecturer of Hadith in Alhuda center for Islamic culture – Kosovo 2003-2010.
2- A professor if Arabic language and islamic education in Abo Baker Al Sidik Emirate school in Kosovo 2005-2007.
3- A professor if the Turkish language in Henly Academy in Jbeha – Amman – Jordan 2016.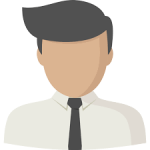 Dr. Husein Odeh Karam Alawaisheh
Academic Consultant
Author , writer, and researcher.
Studies:
Phd in Arabic language and literature, linguistic language and literature – Hassan II University- Mohamadia – Casablanca, Morocco , Unit of Heritage and documenting of studies , excellent degree with honors.
Experiences and participations :
1- Teaching Arabic language in U.A.E.
2- Many participations in many Arabic and international conferences and symposiums.
3- Many seminars , conferences and courses ( Lecturer and Teacher) U.A.E – UK – Canada- Azerbaijan – Australia – Al madina – Meka- Spain- Indonesia – France – Turkey.
4- Director of Jawaher Alelm center fir training and courses.